For Employers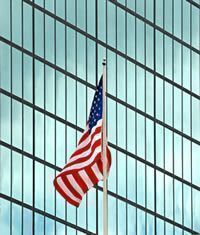 At Belcher & Associates, we strive to consistently meet our clients' unique recruiting needs in a timely manner. Our client companies tell us that we won their trust for the following reasons:
We don't waste your time by simply throwing resumes at you and hoping something sticks. We ask questions, carefully listen, and take notes during our initial conversation; i.e. we do our homework. Then we diligently and persistently recruit with a sense of urgency, and carefully screen candidates, presenting to you only the top 1-3 candidates who we believe are a close fit to the profile you requested.
We match more than job requirements to skill set. We match work culture, expectations, etc.
We provide a brief, but regular progress report regarding our search. Communication at every step.
We are straight-forward across-the-board – the good, the bad, and the ugly: we don't pull moves, play games, …
We treat people the way we want to be treated, and enjoy a personal, confidential relationship with each hiring manager and employer with whom we work.
We do what we say we will do. We don't drop the ball. Some people call this integrity.
We prefer to visit the offices of our recurring clients in order to maintain a real sense of the work environment, and personally meet with decision makers. It's an invaluable experience.
Bottom line: our service consists of good communication, integrity, and hard work – we simply get the basics right. Let us put our experience to work for you.
One foundation of our continued success and growth is our win-win approach to recruiting. This intensely proactive approach – on the front end of our work with both candidate and client – is one of the significant reasons why:
a) Less than five percent of our placed candidates leave their employment within the first year; and
b) We offer a full one-year replacement guarantee to back up each of our placements, and help insure client satisfaction.
Our Goal: To place candidates who we believe will be happily and productively employed with you for at least three years. Our turnover rate in the first three years of employment is less than twenty percent.
Well-Screened Candidates: Belcher & Associates is committed to maintaining the best pool of well-screened candidates in order to present our client firms with hard-to-find talent in the shortest possible time. Our qualified candidates seldom read the classified ads, but rely on us to contact them if an attractive position becomes available.
Our candidates come to us from a wide range of sources:
Candidate-to-Candidate Referrals
Industry / Trade Associations

Direct Recruiting
Web Site Referrals

Internet Advertising / Direct Marketing
Professional / Civic Organizations
Rely on us to thoroughly screen potential candidates on ability and willingness to do the job, in addition to their overall long-term fit within your firm's culture. You select among our hand-picked candidates and possibly compare to the candidates you find from other sources.

Our Contingency Search engagement protects you or your firm from any expense unless you hire one of our qualified candidates.
Likewise, at each step of our Retained Search engagement, your tiered investment insures excellent results from Belcher & Associates. Either way, our work is guaranteed and you'll find our fee schedule to be competitive within the recruiting industry.

For employers / hiring managers, we invite you to complete and submit the brief questionnaire below. One of our consultants will then promptly follow up with you.
Company Related Information